The @BergamotProject is developing locally run machine translation tools that aim for privacy and excellence.
For this experiment we are looking for adult native English speakers with normal or corrected-to-normal vision and no language development issues. You will need a laptop or desktop computer and browser for this experiment.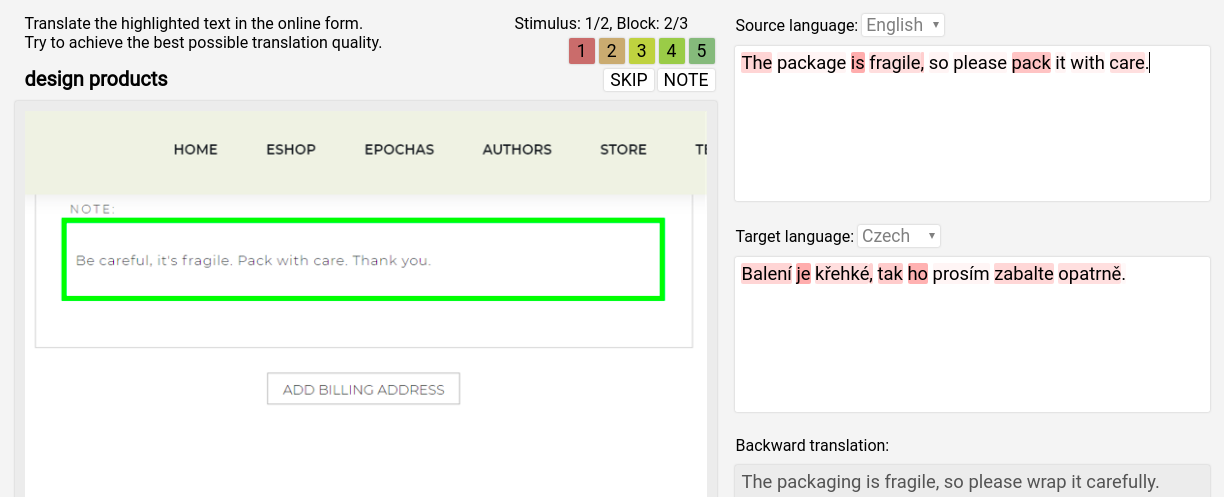 You will be reading English text on a computer browser and and typing in a similarly-meaning text that produces the best translation possible. Your judgement will be helped along by different translation cues. You do not enter any personal information and all your data will be strictly anonymised.
How long will it take?
About 1.5 hours (90 minutes) total
Will I get anything?
You will receive an Amazon (UK) voucher worth UK£20= in appreciation for your time
Interested? Visit
https://www.statmt.org/bergamot/cgi/translationexperiment.php